Elaine Mary Scholl
1925-1960
Elaine Mary Scholl was born on April 28, 1925 in Los Angeles where she grew up with her older sister Audrey and her mother and father. She met James Gardiner when she was 18 and they were married in the Salt Lake Temple in 1943. She bore seven children and was a cheerful person who loved her husband, her children and the gospel of Jesus Christ
She attended all her church meetings, earned awards such as honor Beehive, was married in the temple, took her family to church , collected family history stories, and did temple work for her ancestors and others. Elaine kept her covenants and was a shining light of faith to her children, husband and others.
It was war time when Elaine and Jim were married and Jim was soon drafted into the US Navy. He served in San Francisco as electronics' instructor. After the war they moved to Providence, Utah for school, then California and in 1950 to 914 N. Isabel in Glendale, California.
Elaine Scholl full history
Elaine is an Honor Bee
Elaine's clothing
This is the room Elaine and her first son Kent were born in.
Elaine's oldest son Kent recalls the following story. "At 914 (Isabel St.) there were always lots of younger kids underfoot and we had piles of toys with small pieces. Lincoln Logs and Tinker Toys were two favorites with everyone and once they got dumped out, there was a huge clutter of toys all over the house. One day I remember Elaine was particularly stressed out and she came right up close to my face, "Kent I really need your help, could you go around and collect all of the toys for me so the room looks perfect."
"I thought to myself, 'I probably could but it doesn't seem fair when everyone else made the mess.' But for some reason the kind tone she took and her gentle nature combine . . . I said, 'Sure mom.' I set about to clean and organize all of the toys and put everything in the right place. When I was done, she said, 'Kent you are my best helper.'"
Elaine was a creative person. She and Jim enjoyed developing black and white photo prints together. They put the children to bed, put a sheet of red plastic over the light in the kitchen, set up the enlarger and chemical trays and went to work. The next morning they would show the children the pictures they had printed and then Elaine put them in each child's photo album.
She learned to sew in high school and made many of her own clothes including her temple dress and dresses for her girls. She loved to make her home look nice and made pink flowered matching bedspreads for the girls and had her father make headboards for some of the beds.
As Elaine and Jim's family grew they needed more space so they moved to 1366 Cleveland Road in Glendale in 1969. Elaine was excited to decorate this home. She painted the kitchen cupboards, put prints of children by the seashore in the 'blue room, and had the black wallpaper in the bathroom removed and the walls painted white. They bought a used dining room set and reupholstered the chairs. Her father built a redwood fence around the back yard and the children have many fond memories of this home.
Elaine's life was cut short with cancer when she died at 35, but her example of faith, cheerfulness and love of family will always be remembered.
For info on Elaine's only sibling:
Audrey
Elaine's jewelry:
Close up of above photograph:
One of Elaine's favorite receipes with Elaine's daughter in law:
Alice Reeder talks about Elaine:
Certificate of Baptism:
Christmas Present 1934: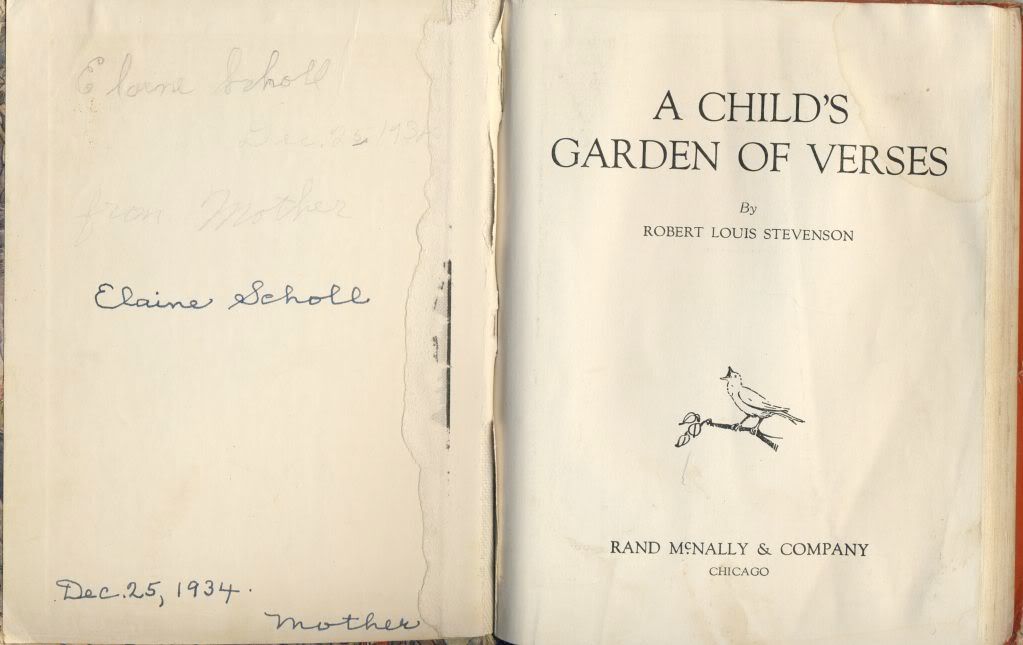 Elaine and St. George:
In 1936 Elaine and Emma lived in St. George, Utah and most likely went to church in the Tabernacle which is dead center St. George.
From Emma's History in her words
:
2010 Woodward School, St. George
from
K
on
Vimeo
.
Elaine went to John Marshall High School, here is a current video of the school in 2009.
Elaine Goes to John Marshall HS
from
K
on
Vimeo
.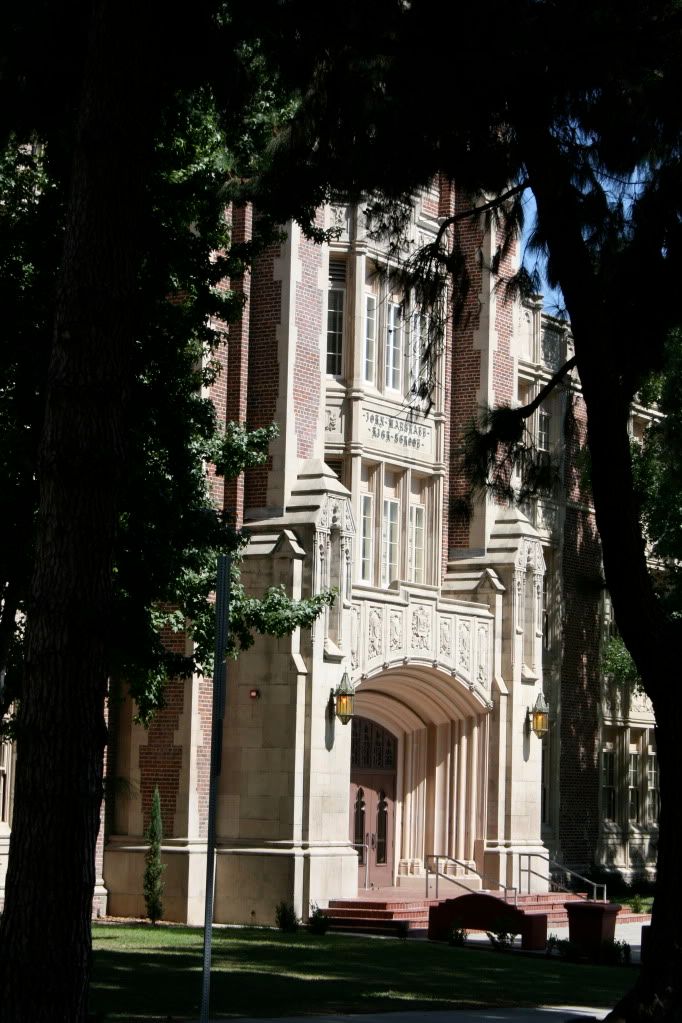 Notice the cut out symbols on the door. The same symbols are in Elaines's graduation picture at the front door of Marshall High.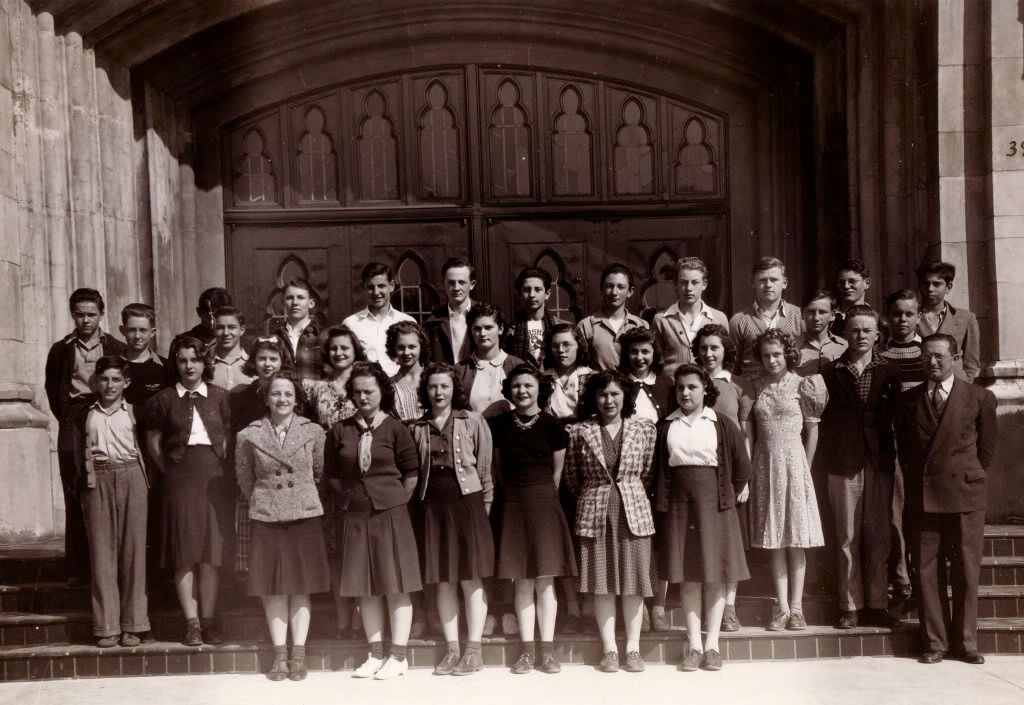 2010 SAG on Elaine
from
K
on
Vimeo
.
JHG on Elaine:
Elaine died of 1. Congestive heart failure and carcinoma, 2weeks 2. Carcinoid deposits on heart valves, 5 months 3. Carcinoid disease, 6 months or put another way the Carcinoid disease caused the deposits on the heart valves causing the heart failure and carcinoma. Carcinoid (also carcinoid tumor) is a slow-growing[1] type of neuroendocrine tumor originating in the cells of the neuroendocrine system. Elaine looked like she was pregnant before she died. Kent
:
https://vimeo.com/127968226
California Death Index, 1940-1997
about Elaine M Gardiner
Name: Elaine M Gardiner
Social Security #: 557344904
Sex: FEMALE
Birth Date: 28 Apr 1925
Birthplace: California
Death Date: 30 Aug 1960
Death Place: Los Angeles
Mother's Maiden Name: Bachman